Sigrid Pechenik, PsyD- Member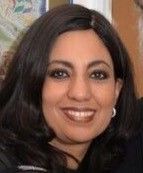 Dr. Pechenik was born and raised in Ecuador and migrated to this country at age 16. As a Licensed Psychologist and a Licensed Marriage and Family Therapist, she has worked since 1992 with families dealing with a wide range of issues, including divorce, delinquency, acculturation, severe psychopathology, traumatic brain injuries, neurocognitive deficits and suicide attempts and loss.
For almost a decade, Dr. Pechenik has been with the NYS Office Mental of Health, where is the Director of the Suicide Prevention Center of New York and the Associate Director of the NYS Suicide Prevention Office. She currently co-leads the largest federal grant awarded to any state to implement Suicide Safer Care Practices in health care settings. In the late 1990s, as Associate Director for the Center of Multicultural Human Services in Washington DC, she worked with immigrants, refugees, and asylum seekers, co-developing the center's Program for Survivors of Politically Motivated Torture and Severe Trauma. In the 2000's as Assistant Director of the Counseling Center at Cornell University, she developed and implemented non-traditional mental health services for who under-utilized traditional campus mental health services and were overrepresented in suicide deaths.
Dr. Pechenik is a member of the Board of Directors of Restoration Society and of the Friendship Foundation, both boards support the journey to recovery of dual diagnosed individuals by providing housing, self-sufficiency services, as well as fundraising activities. She is also an active member and philanthropist of the Buffalo's Orthodox Jewish Community.